Glydsphere EV Speaker
— Make your EV roar
The world's first speaker designed to elevate the sound of your EV, for a fully immersive experience while you drive. It's made to match your sonic vision, with unique DualAmp Impax® technology engineered to add another dimension to your driving. The setup kit includes a unique rechargeable high-capacity battery powered by a key fob. We recommend to use the OBD Link MX+ to connect the app to your Tesla and the Creative BT-W3 dongle for your phone to transmit the audio in real time to the speaker. Both devices work with Apple and Android.
Free Shipping! Shipped from the USA.
Dimensions:
Length - 21,6 inch
Width - 13,8 inch
Hight - 6.3 inch
Weight - 12,35 pounds
Connectivity: Wireless
Power: 12,8V; 7800mAh; 99,84Wh power bank chargeable via USB-C
Features
DualAmp Impax® technology
The dynamic sound of the Glydsphere EV Speaker comes from its unique amplifier technology to fully immerse the road into your world. The speaker is powerfully compact, made to fit into the frunk of all current Tesla models.
Simple setup for durable power
Glydsphere is meant to preserve your car's battery power and enhance your driving experience. It can be quickly set up in under 5 minutes, powered only by a rechargeable battery specially designed that lasts for 5-8 hours of driving.
Tuned to the real world
Connected to the Glydsphere app on your phone, the speaker detects motion or receives vehicle data like gas pedal position and more from your car via OBD. Its advanced algorithms can feel every nuance of your driving, becoming one with you and your EV without complicated modifications.
Customizable effects for your journey
Glydsphere projects the sound you want to hear on the road. Via the Glydsphere App, you can easily change, modify and create new sounds that match the world you move in.
Quick Set Up
A simple kit made to get you on the road.
— Step 1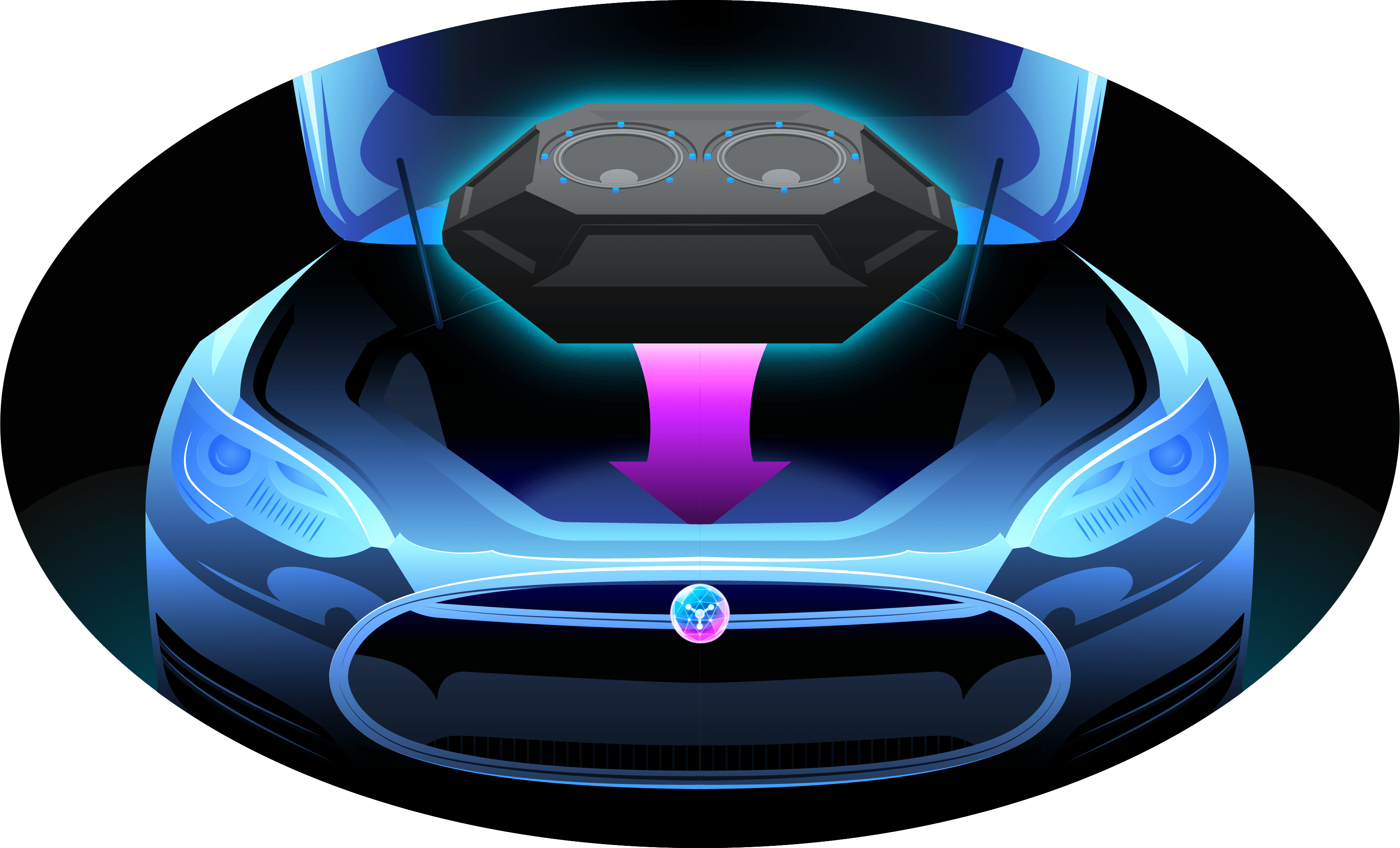 Place your Glydsphere speaker and rechargeable battery in the frunk.
The speaker fits easily and securely into the frunk, staying affixed with Velcro that makes for easy adjusting and removing when needed.
— Step 2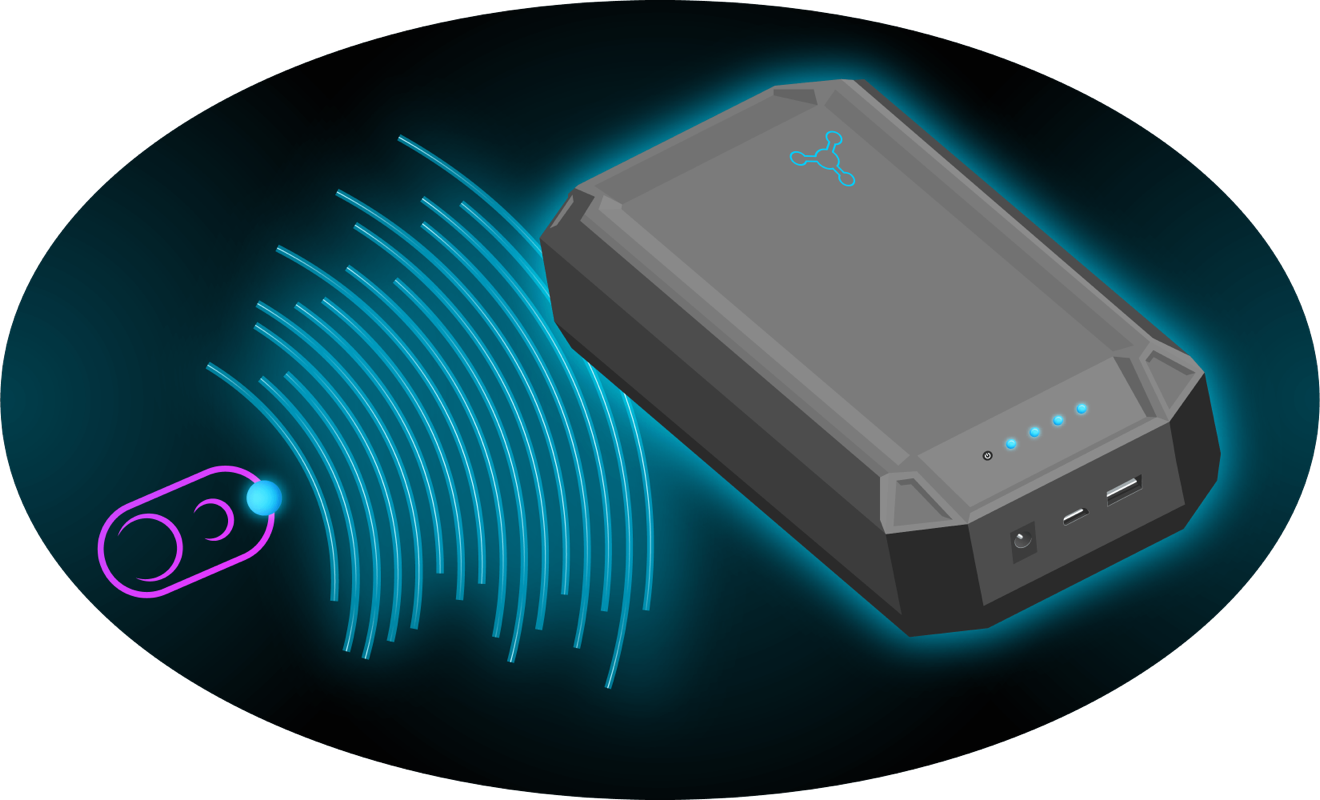 Connect your speaker to the rechargeable battery and turn on.
The battery connects to your Glydsphere speaker to give it energy for a day's journey. It's easily rechargeable via USB and controlled by a key fob.
— Step 3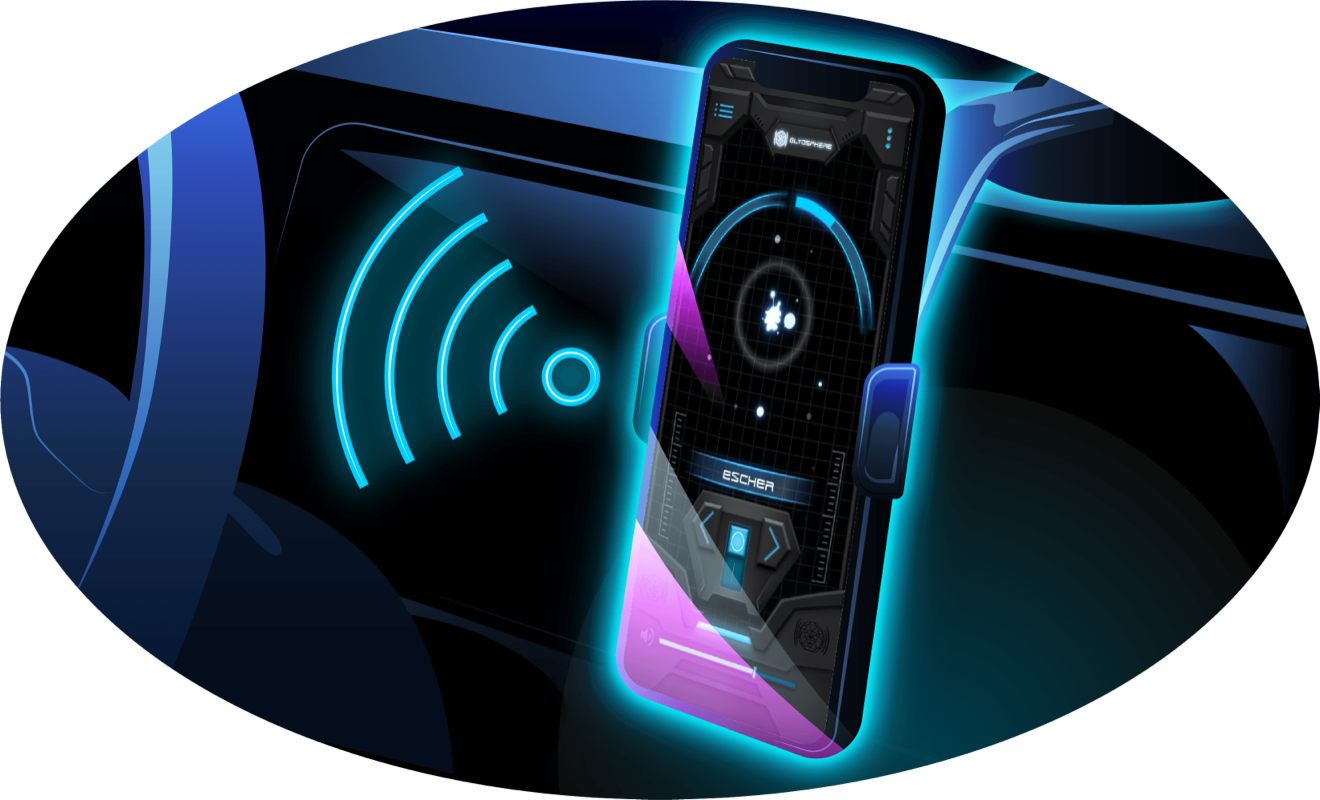 Connect the Glydsphere Speaker to your phone.
The Glydsphere speaker provides a wireless real time audio connection to your phone. The direct connection allows for a lag free audio transmission between the Glydsphere speaker and app.
— Step 4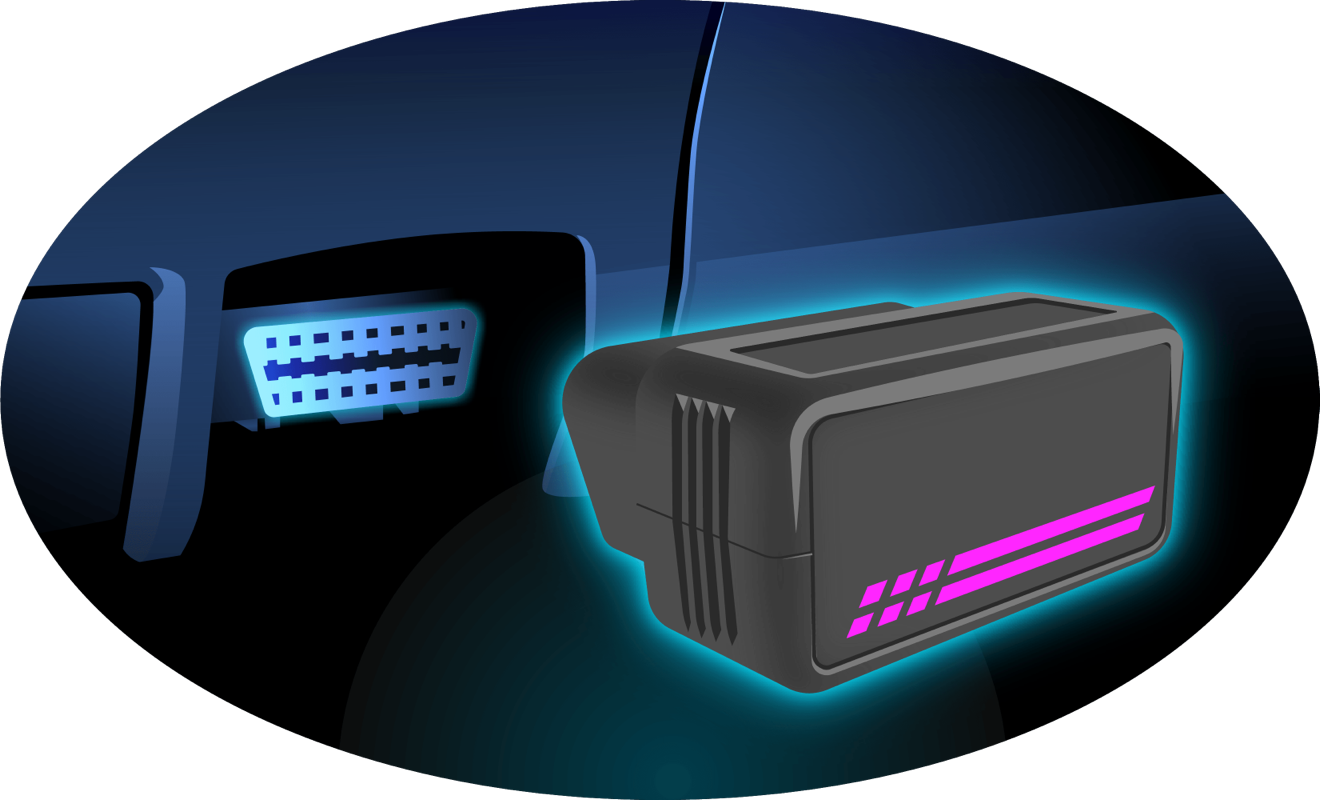 OBD syncs your car directly with the app and provides real time vehicle data.
Via an OBD connector receives the app live data from your vehicle and applies it to the sound algorithm. Input parameters like speed and gas pedal position control the sound algorithm.
— Step 5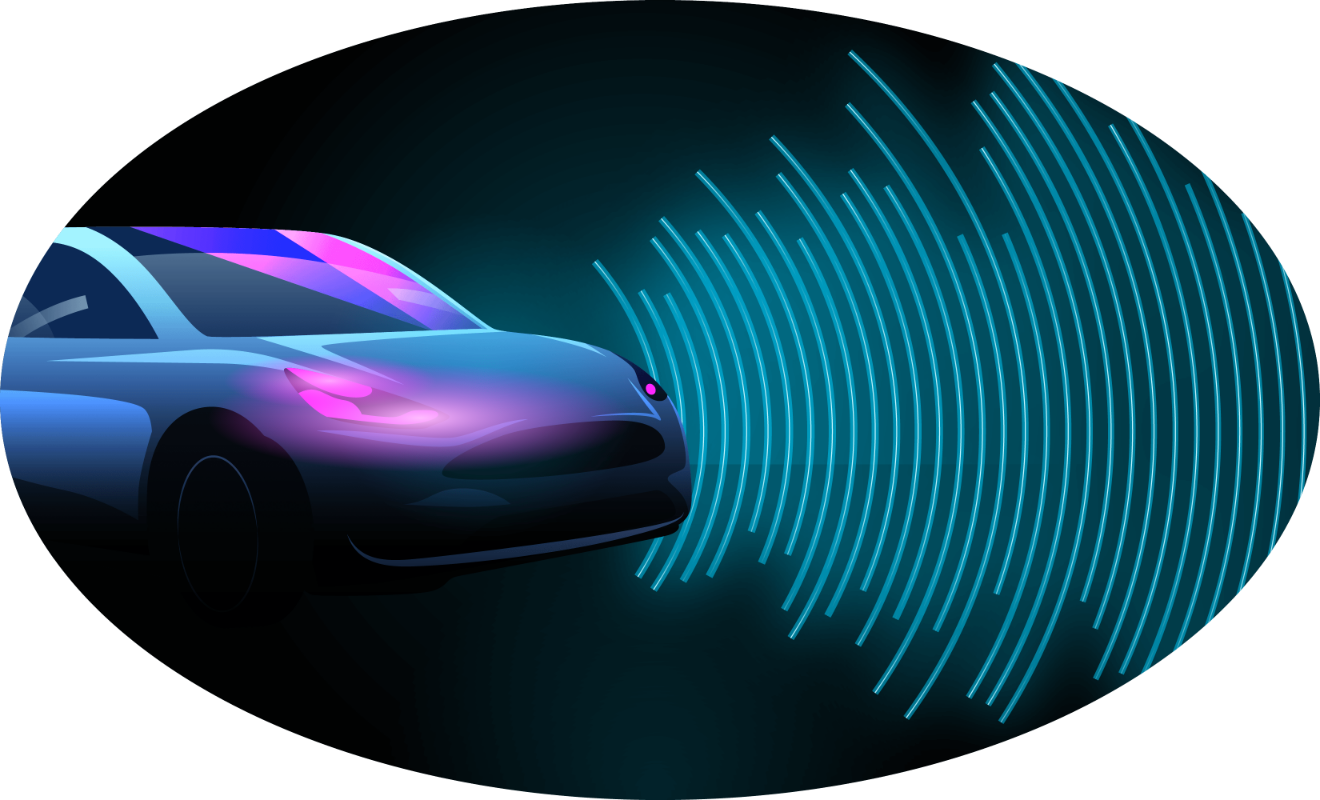 Select the sound for your journey and drive.
The app has a library of sound sets at your fingertips, for you to choose how you want to sound on the road.
What People Are Saying
Click below to hear why people are loving their Glydsphere.