Feel the power of revving
Introducing the intelligent EV Speaker that makes EV High-performance audio and beyond possible.
Order Now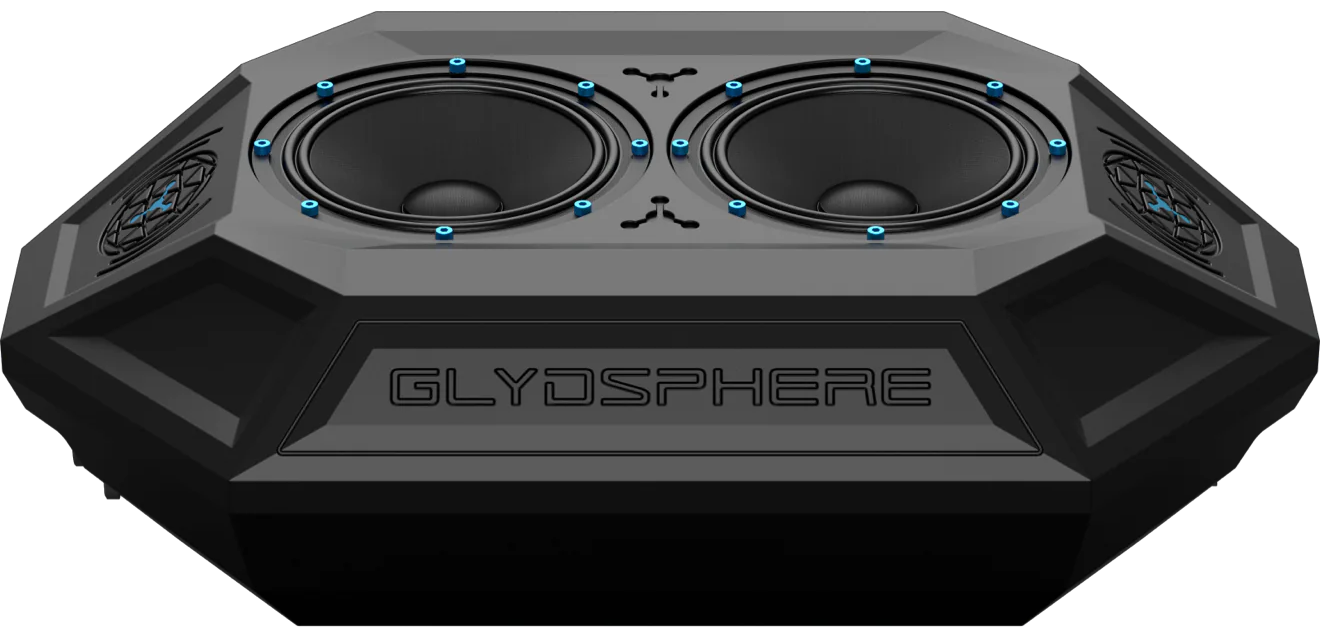 Glydsphere EV Speaker
— Make your EV roar
DESCRIPTION
Introducing the world's #1 Electric Vehicle Speaker made for gearheads by gearheads. For fast and furious driving and slow and steady piloting, feel the power of your EV with the proud and loud Glydsphere Speaker.
Go further with extraordinary performance audio. Whether you are speeding through the highway or gently notifying pedestrians of your presence, drive with customized, out- of-this-world sounds. From ageless TV shows to intergalactic rockets to sophisticated sports car racing sounds, live by audio that takes you further.
Take control of the sound and volume of your EV once and forever with Glydsphere Speaker.
Lifetime subscription to the Glydsphere App is included with the purchase of the Speaker with free access to a library of 40+ and growing EV performance sounds. But that's not all included with the purchase is the best OBD scan tool (OBDLink MX+) on the market and the high-end audio transmitter from Creative Labs (BT-W3).
Free shipping in the U.S.
If you are not located in the US and interested in the Glydsphere, please do contact us and we will find an easy & affordable way to ship to you.
SPECIFICATIONS
Dimensions: 21.6 x 13.8 x 6.3 inches
Weight: 12.35 pounds
Battery capacity: 12,8V; 7800mAh; 99,84Wh
Battery charging time: 3 hours
Non-stop playtime: up to 6 hours
Connectivity: Wireless
Temperature capability: -4°F to +149°F
$739.00
Save 26%
In stock and ready to ship
Features

Real Time Audio
Sophisticated gaming algorithms feed the speaker to ensure driving audio is precisely perfect for a truly immersive sensory experience, real-time.

Dynamic Sound
A Glydsphere-designed Dualamp Impax® technology uses two incredibly powerful amplifiers to deliver expansive, dynamic sound.

Powerfully Handled
Two high-end drivers made of sleek neodymium magnet with advanced voice coil formers and high excursion capability deliver vibrant, fine-tuned sound.

Power-Bank Extension
A Glydsphere-designed sophisticated and powerful power-bank is removable, rechargeable, and operable with remote control to deliver enhanced user-experience.

Loud Yet compact
Designed with exceptional materials to withstand driving vibrations, Glydsphere Speaker is proud and compact for its high audio performance and power.

Highly Portable
Sturdy Velcro-pads have a dual purpose: to take the speaker wherever you go and to keep the speaker in place when in motion.

Wireless Connection
Ultimate connection from App to the Speaker wirelessly and seamlessly to deliver high-quality, delay-free sound for a fully immersive driving experience.

Self-Supported
Glydsphere-designed innovative speaker is self-supported with its own battery system and support mechanism for a frictionless addition to your EV; no tinkering, no drilling.
Vivid, Realistic, Road-Roaring Sound
What's In The Box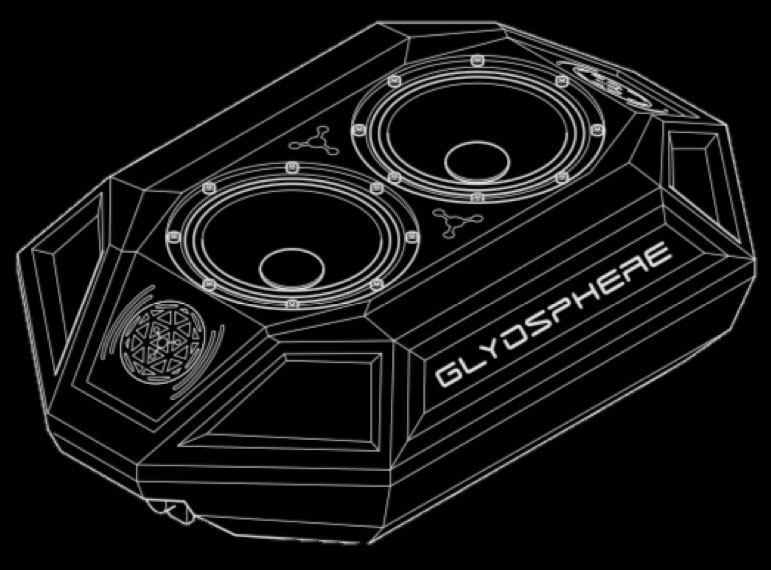 x1 Glydsphere speaker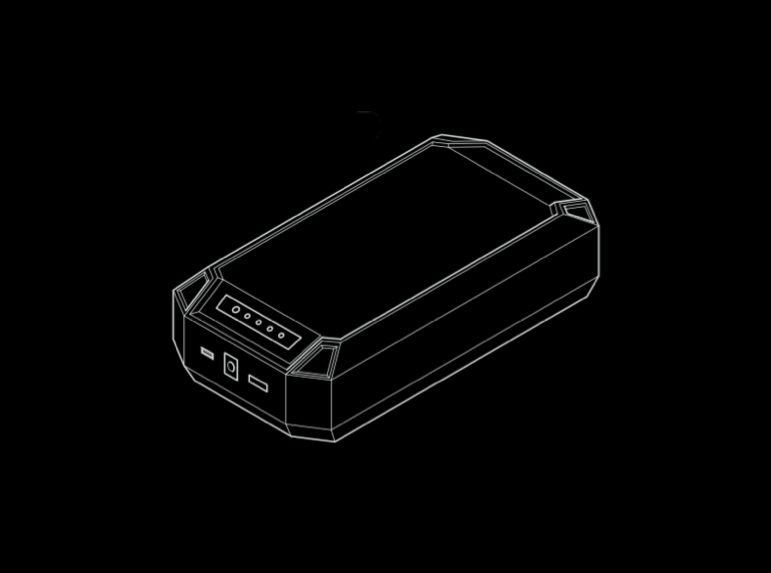 x1 Power-bank extension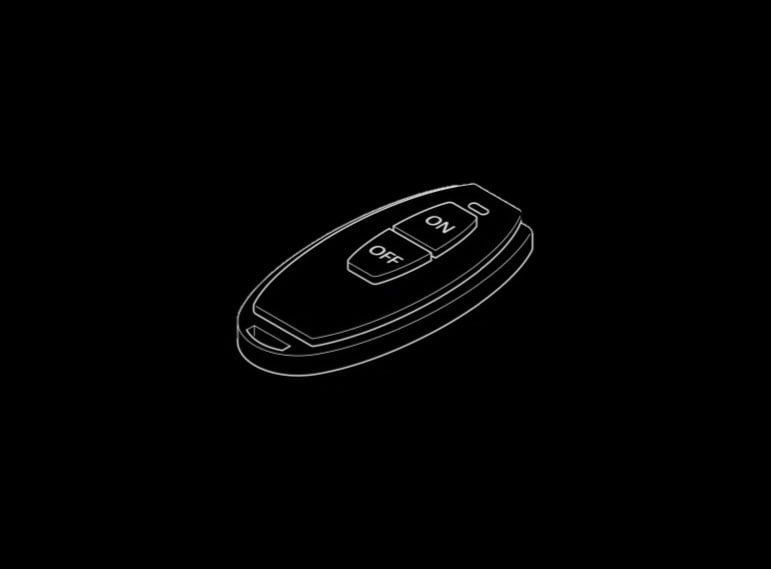 x1 Battery remote control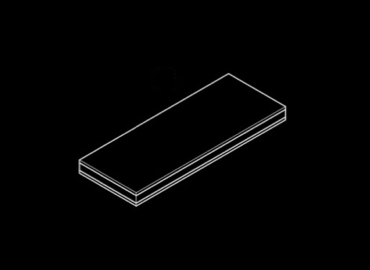 x16 Velcro pads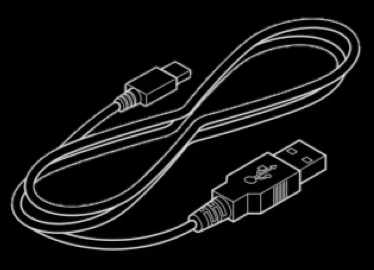 x1 USB cable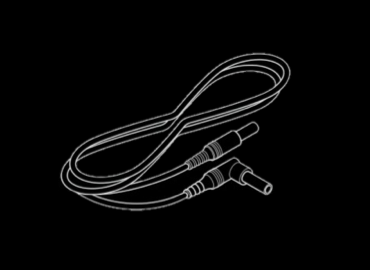 x1 Battery DC cable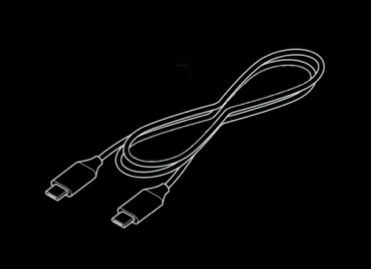 x1 Battery charging cable (USB-C to USB-C)
Learn how to set up Glydsphere in 5 minutes using the Glydsphere Manual.
Accessories
3rd Party Tech
We take bride in going the extra mile for our customers. That's why we proudly announce that when you choose Glydsphere Speaker, you also obtain two carefully selected treasures that supercharge your audio motion experience. The best part? These premium accessories come at no extra charge to you.
OBDLink MX+
Unleash the thrill of revving. OBD Link MX+ is a first-class car diagnostic tool that reads and transmits driving data to the excellent Glydsphere App in real-time, compatible with the all Tesla Model 3 & Y, and Model S & X manufactured after 2021. Enjoy mind-blowing sound precision and accuracy.
Creative BT-W3
Relish motion sound as it unfolds. Creative BT-W3 is a portable audio transmitter that establishes a lag-free audio connection between your device (via the Glydsphere App) and the Glydsphere Speaker wirelessly. Let advanced audio codecs redefine your drive and never stall a beat.
Please tell us after your ordered if you are driving a Model 3/Y, or a Model S/X. Please note the 3rd party accessories come in stand-alone, separate packaging from the Glydsphere Speaker.
Product Q&A
Can I use the Speaker to play music?
Yes, you can. It will be loud.
Can I change the sound when in Drive?
Yes, you can change the sound at any time, even when driving.
Is the Speaker compatible with my car?
Glydsphere is designed for all EVs. Sophisticated algorithms intelligently translate phone motion into EV diagnostics for real-time performance sound. If you own an OBDLink MX+, Glydsphere reads data directly from your EV available for all Tesla models*. There are plans to include further EV brands and models in upcoming releases. *Available for Tesla Model S and X manufactured after 2021 and all Tesla Models 3 and Y regardless of manufacture date.
Where do I place the Speaker?
The Speaker is designed to go in the frunk of your EV. With dimensions of 21.6 x 13.8 x 6.3 inches, the Speaker fits in all Tesla models and almost all EVs in the market.
Is it legal to play loud audio?
All EVs are required to have sound for pedestrian safety. Control the volume through your phone to match your surroundings.
Is the App included with the purchase of the Speaker?
Yes. You will have lifetime access to the App, its feature updates, and new sound releases for free.
What tools do I need to mount the Speaker to my car?
None, zero, nada. Just your glorious hands and the Glydsphere manual for reference.
How do I turn the Speaker on and off?
Once you connect the external power bank to the Speaker, you can use the remote control to power it in the comfort of your front seat. You can also turn the Speaker on and off by pressing the power button on the Speaker directly.
How do I control the volume of the Speaker?
Set the master volume on the Speaker itself. Fine-tune the volume using your phone's volume buttons and the App's volume slider.
How long does the battery charge last?
It takes 3 hours to fully charge the battery. Once fully charged, you can enjoy 4.5 to 6 hours of non-stop playtime at full volume. This translates to 1.5 weeks of battery life on average when driving twice a day.
Can I use the Speaker's external power bank to charge my device(s)?
Yes, you can. Only use it if the power bank's output meets the requirements of your device(s). DC output: 12V/4.2A & 50W USB-A output: 5V/3A; 9V/2A; 12V/1.5A & 18W USB-C output: 5V/9V/12V/15V/20V-3.25A & 65W
What's In The Box
Accessories
Product Q&A
What People Are Saying
Click below to hear why people are loving their Glydsphere.